Originally the kiln was driven using a single motor and a 'Girth Gear'. The problem was that due to the temperature variation needed to cover all the various products there was a significant movement in the power transmission. There was a 6mm movement over the Kiln Length and 5mm over its diameter. This reduced the reliability of the Girth Gear and downtime was becoming a big problem as a result. The power transmission rotating the kiln was updated and redesigned using two Motorised gear units driving friction rollers to rotate the Kiln Drum and controlled by two ABB Industrial Drives ACS800's in master/follower control allowing load sharing of the two drives.
The advantages are as follows:-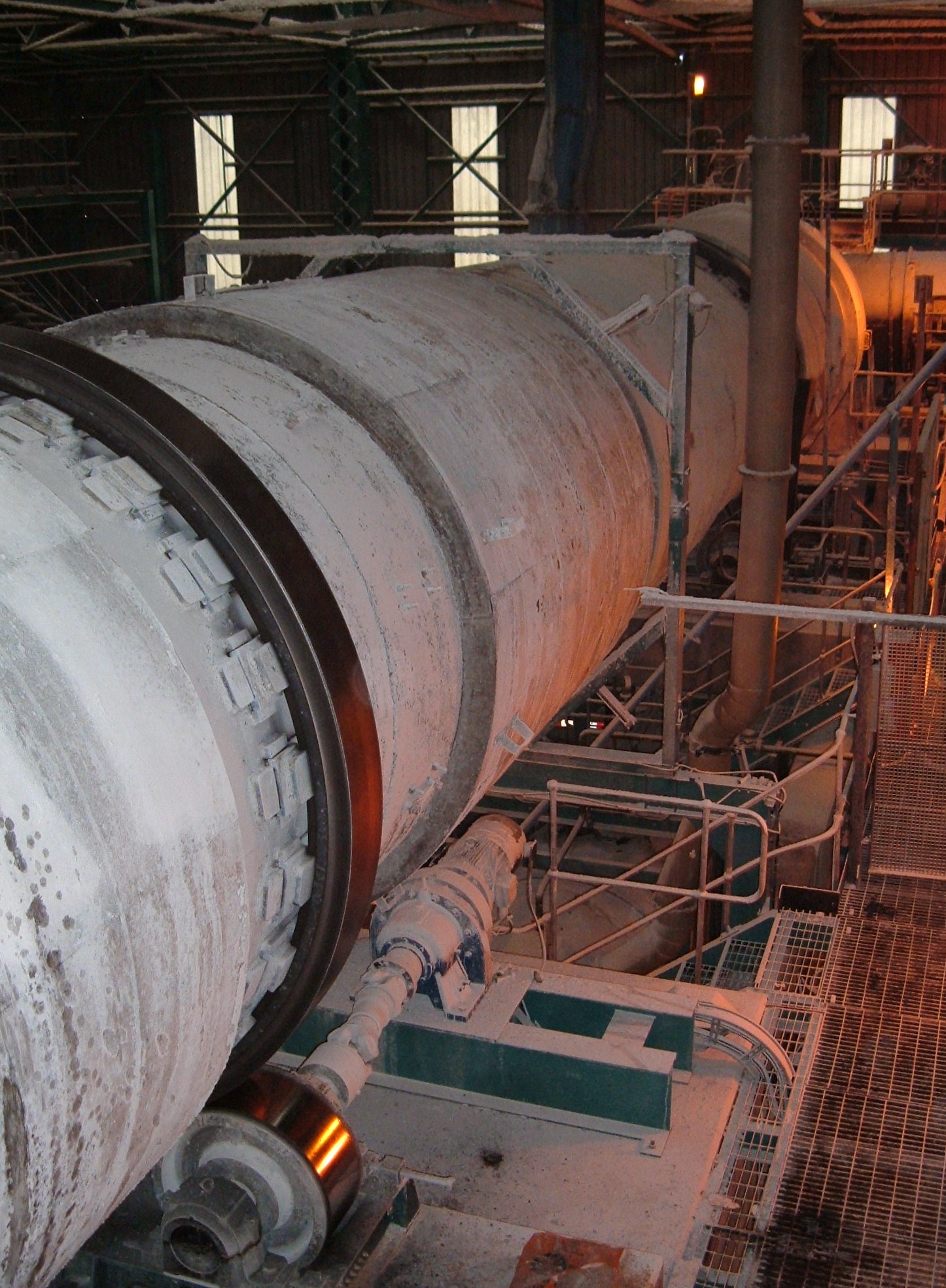 Using two driven rollers ensures that movement due to heat can be tolerated allowing a wider range of production temperatures.
ACS800 drives in Master/Follower do not require feedback from the motor, a distinct advantage given the environmental conditions.
The ability to reverse the Kiln direction enables it to be emptied much faster when a product change is required and therefore increases productivity.
Six different products over a wide temperature range are able to be produced, maximizing efficiency and reducing production costs.
Mike Organ of Thermphos said it was the only rotary kiln in the country capable of producing the variety of products.
If you would like further information, please contact us or phone 0113 2631509