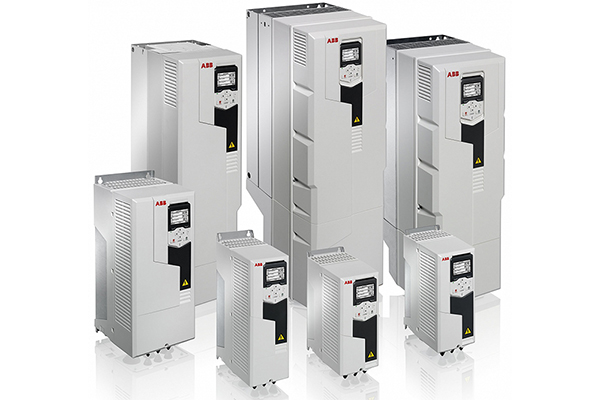 Wall-mounted units
Power range:
0.75 to 250 kW

Supply voltage:
3-phase, 200 to 240 V +10% /-15%
3-phase, 380 to 480 V +10% /-15%
The wall-mounted ACS580 variable speed drive from ABB is designed to control a wide range of variable and basic constant torque applications such as pumps, fans, conveyors and mixers in a broad range of industries. The drive is equipped with built-in features that simplify ordering and delivery, and reduces commissioning costs, since everything is provided in a single, compact package.
The ACS580 drive features a new second generation swinging choke technology which, together with the drive's design, provides superior mitigation of harmonics in a smaller and lighter design. Other built-in features include EMC filter, brake chopper up to frame R3, Modbus fieldbus interface and safe torque off (STO). The plug-in fieldbus adapter modules enable connectivity with all major automation systems.
Control panel's straightforward primary settings menu and embedded assistants reduce time needed for drive commissioning. The menus are clearly named by function, such as motor, ramp and limit settings. The Drive composer PC tool offers extensive drive monitoring and process tuning capabilities.
Drive's energy optimizer control mode ensures the maximum torque per ampere, reducing energy drawn from the supply. The built-in energy calculators, including used and saved kWh, CO2 reduction and money saved, help the user monitor and fine-tune processes to ensure optimal energy use.
Highlights
Easy to select, install and use
All essential features built into the drive
Straightforward settings menu and assistants for fast commissioning
Energy efficiency features for optimal energy use
Connect to any automation system or use stand-alone
Member of ABB's all-compatible drives portfolio
Wide availability and support
Documents & Downloads