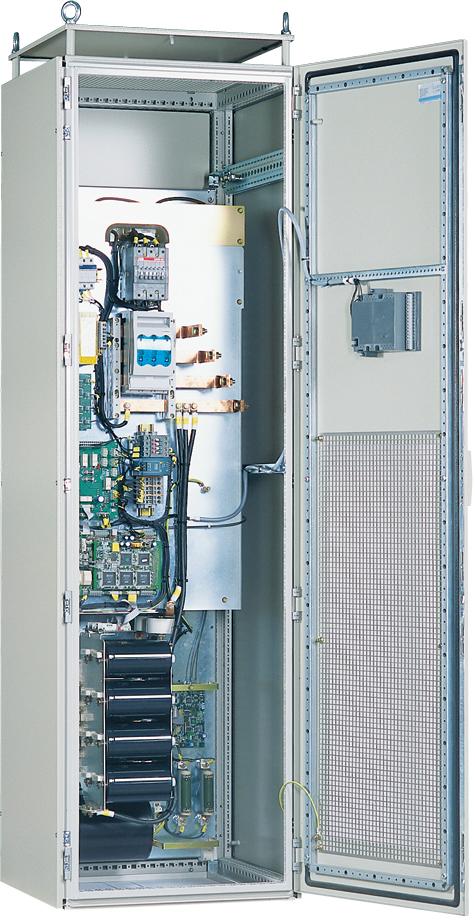 Eliminate Harmonics and Improve Power Quality
Ensure compliance with G5/4-1
Avoid overheating in cables, motors and transformers
Eliminate nuisance tripping of circuit breakers and fuses
Prevent damage to sensitive electronic equipment
ABB are a market leading manufacturer of Active Harmonic Filters for Industrial and Commercial Applications.
Active Harmonic Filters
The addition of Active Harmonic Filters to an installation will improve network quality by eliminating harmonics generated by inverters and drives, and other high frequency switching loads.
PQF Features
The ABB range of PQF Active Harmonic Filters is available in ratings from 30Amps to 450Amps, and units can be arranged in multiples to obtain the required rating. The PQF Units can filter up to 20 harmonics simultaneously in 3 wire systems (15 harmonics in 4 wire systems), and up to the 50th harmonic.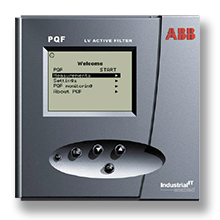 PQF ManagerThe PQF Manager provides a Graphical User Interface, which includes Measurement, Analysis, and Monitoring of all filter characteristics, as well as adjustment of certain settings. The PQF Manager is available with an optional Modbus communications link, and full setup and commissioning can be completed from a PC through the RS-232 serial port.