Light curtains are an excellent choice of presence sensing to comply with the SIL3 safety standards. An alternative to machine guarding which performs well in a number of environments. In wash down areas light curtains are not the most effective method of presence sensing and can fault more frequently than a cleaner environment, the IP ratings and materials don't meet the needs of those areas which require a thorough wash down or requires strong detergents.
Datasensor have addressed this issue and have produced the SG4-H safety light curtains that meets IP ratings of IP65 and IP69K, they are constructed from stainless steel, meaning the product will withstand wash down and heavy detergents.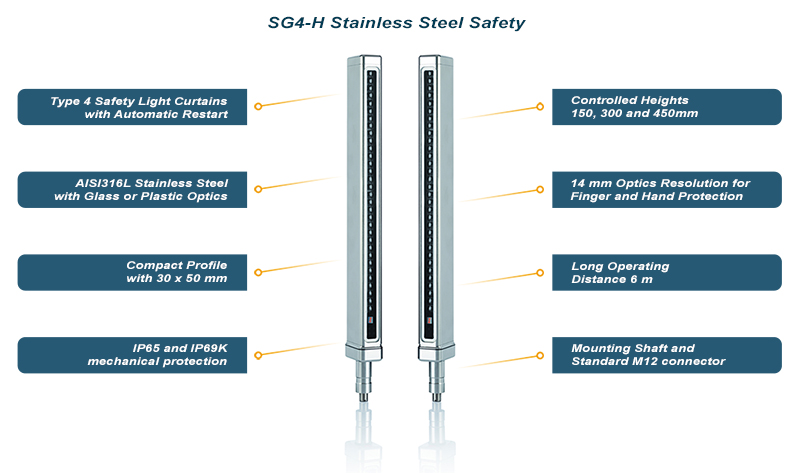 Please download the PDF's for further information.
If you would like to discuss this further or place an enquiry, you can Contact Us or phone 0113 236 1509.