How much do we as a nation understand the importance of meeting legislation for AC induction motors and variable speed drives in ATEX zoned areas?
ATEX zoned areas are in abundance across industries within the UK. But how much do we as a nation understand the importance of meeting legislation for AC induction motors and variable speed drives (VSDs) for ATEX specific areas? At Halcyon Drives, we strive to educate and communicate the risks involved when under-sizing either of these products.
Motors and Drives in Potentially Explosive Atmospheres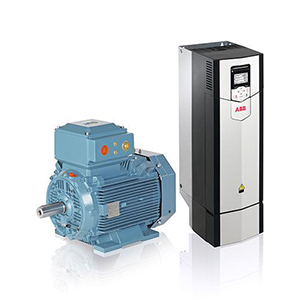 By their very nature, there are great risks involved in ATEX zoned areas. Potentially explosive atmospheres are found throughout various industries; they occur when flammable gasses, mist, vapours, or dust are mixed with air. With motors implemented into the power drive systempowering the application in these dangerous areas, there are minimum safety levels (categories) with which the motors must comply.
Due to the hazardous nature of these zoned areas, an incorrectly sized motor may technically function in the environment but will not be covered by the ATEX certification. Not only does using under-sized and unsuitable motors in these environments pose a large threat to site production, visitors, and staff working on-site, but it also leaves the appointed on-site engineer liable to the HSE.
Challenges Faced in ATEX Zoned Areas
Given that safety and correct product selection is an area of such integral importance, it is unfortunate to see non-compliant, under-sized motors on a site. However, there are several challenges that may explain this common misunderstanding.
In the specialised industry relating to ATEX-certified products, the information surrounding the correct usage of motor packages can be quite difficult to understand. The complex regulations and best practices surrounding these products thus lead to problems with incorrectly sized motors and VSDs used. Especially in cases where you are an original equipment manufacturer, your area of expertise lies with the equipment you design and build, not necessarily ATEX certification of hazardous area motors and the correct sizing with the variable speed drives. Issues with lack of compliance may also arise from the challenge of getting lost in extensive paper trails, an understandably confusing process.
How Can Halcyon Drives Help?
Halcyon Drives specialise in the sizing of ATEX packages. Having established Halcyon's motor department in the early 2000s and with the majority of our motor business taking place within the ATEX products industry, we have cultivated a deep understanding of our client base's needs and ATEX regulations. The knowledge that we retain and the specialist software we use mean that we can correctly size the package and accurately match it to your zoned area. We will ensure that it meets the criteria of your site, no matter your business or industry, so you may remain safe and compliant. We have successfully helped businesses across industry, from oil refineries on the coast to organisations in the chemical and pharmaceutical industries.
Our quality-first approach will ensure a safe and compliant process. Upon purchasing an ATEX package through Halcyon, our service division can then commission the package accurately according to its special S9 nameplate, meeting the criteria of legislation as well as maximising your process.
Contact us today to discover more about our packages and learn how we can help you. Our assets and capabilities provide us with the ability to offer a complete turnkey control & drive system, a proven cost-effective and holistic solution.