Wireless Condition monitoring for LV motors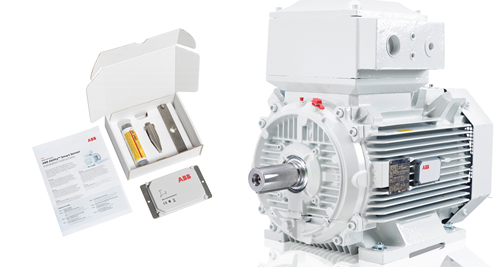 The ABB Ability™ Smart Sensor converts traditional motors, pumps and mounted bearings into smart, wirelessly connected devices.
Until today, maintenance teams faced several limitations…
Maintenance can be fragmented and disconnected, with separate teams for each site (or multiple shift patterns)
The teams cannot always get contracts to service all of the installed population due to the large number of motors
In most cases, sophisticated monitoring of LV motors does not make economic sense today
A significant infrastructure is required, which typically costs more than the motors themselves
Specialist personnel are needed to install and maintain the monitoring equipment
Most LV motors are not monitored, and are only maintained when something goes wrong
Typically, a run to fail approach is taken
How can this solution help to save money and reduce stress?
Fitting the ABB Ability Smart Sensor solution could help to…
Reduce downtime by as much as 70%

Service or replace motors before they break down
Shift unplanned maintenance to planned outages

Extend lifetime by up to 30%

Avoid motor failures by timely servicing
Prevent secondary damage by avoiding breakdowns

Increase energy efficiency by around 10%

Create better loading profiles based on energy consumption patterns
Rationalize the installed base (replace less efficient and over-dimensioned motors)
Welcome to the factory of tomorrow…
If you would like to know more about the ABB Ability Smart Sensor, you can Contact Us or phone 0113 236 1509.