Chris Wainman, Halcyon Drives Project Director writes:
Technological evolution has happened so quickly in the past 50+ years, without question it can be difficult to appreciate all the innovation that has led the market place to produce ever changing products. As an industry we are constantly trying to provide solutions to issues in services, processes, products and applications to meet the requirements of the consumer.
Halcyon Drives have been building control systems for 30 years and have obviously seen a lot of changes over this period. We have seen the changes that have been the major factors in revolutionising industry especially the evolution of computer control, PLC, HMI, Bus and CAD systems etc. All these things have changed the whole face of control panel manufacture, long gone is the relay logic that was the base of control back in 1985 and Halcyon have been at the forefront of these changes, helping our customers to be as productive and efficient as possible.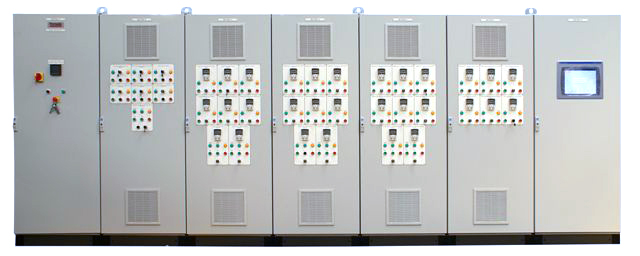 Having said this, the basis of panel building has not changed that much, it is still very much a steel enclosure with equipment fixed on a mounting plate. Even here Halcyon has taken a lead, being one of the first companies to use a new modular bus-bar system including arc flash protection in line with IEC61439.
We strongly believe in and proactively promote client involvement throughout the engineering process to ensure that the final product delivers. With this commitment to detail and customer satisfaction, we have maintained our strong position in the market over three decades and continue to provide solutions to customers. Our workforce is such that we can meet the needs of the client flexibly, to deliver the correct quality solution from a turnkey project to building a panel to the clients exact specification.
If you have an enquiry or would like us to quote your next project then please Contact us or phone 0113 236 1509.