Uninterruptible Power Supplies, or commonly known as UPS's, are a vital component to most sites to ensure that during a power disruption, your critical plant is backed up with battery power. This beggars the question, are your sites Uninterrupted Power Supply's Winter Ready?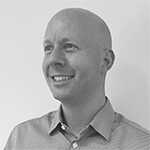 The great British Winter has already started making its appearance, so we thought we would look at UPS's as it's often this time of year that these units are expected to work due to increases in power demand and the ensuing disruptions which follow.
I've sat down with Chris Cutler - Business Development Manager for Riello UPS Ltd, one of Europe's largest UPS manufacturer to discuss this important matter…

HALCYON: How can our customers ensure their UPS are best prepared for winter?
RIELLO: Firstly and most importantly, have they had a Preventative Maintenance Visit completed on their UPS within the last year? This is key to ensure the UPS works when you need it. If you don't test your equipment, how can you have the confidence it will work when required?

HALCYON: So, how often should you test a UPS then?
RIELLO: Once a year is our recommendation. If you have a mission critical application, you could test the system twice but this would be more than ample.
HALCYON: What would you say is the most critical part to a UPS?
RIELLO: I'd have to say the batteries. These are the backbone of the UPS. If your batteries don't operate when required you will find your UPS not being able to support your load.
HALCYON: There's often confusion in the drives market as to when to replace batteries, what would Riello recommend?
RIELLO: As a rule of thumb there are two design types of battery, one is a 5 year design life block and the other a 10 year. Assuming the batteries are kept in an ambient temperature of 20 degrees centigrade, then a 5 year design life battery would require changing after 3.5 years of service, while a 10 year design life block after 7 years' service. If however your temperature ranges up wards of this, this can have a negative effect on a battery. For example if a 5 year design life battery is kept at 30 degrees centigrade then it will require changing after 1 ¾ years. For each 10 degrees increase in temperature the battery life span halves!
HALCYON: So to summarise?
RIELLO: Don't overlook regular maintenance, this is as essential as the UPS itself. If you've installed a UPS, it's for a critical application. Look after it.
Contact us or call 0113 2361509 for advice on UPS's on your site.
Please browse the rest of our website to see other products that we specialise in.