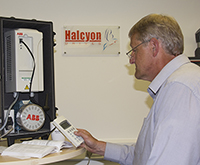 Chris Davis, Technical Services Manager, tells us more:
Variable Speed Drives (VSD) are now used extensively throughout the industry. When combined with motors, power transmission equipment and control gear everything comes together to form a Power Drive System. These are literally the 'wheels of industry', fundamental to the manufacturing process. There are thousands of applications ranging from the more common pumps and fans to the pioneering Solar Powered Flight, all of which are central to our economic prosperity.
At a site level we understand that the maintenance team are usually over stretched, which asks the question "Are the variable speed drives maintained correctly within the manufacturing process?"; unfortunately, we find they aren't very often. On many occasions they are just left alone to produce car components, bake bread or whatever the process may be. What happens in the event of a breakdown; the response ranges from absolute panic to something more measured.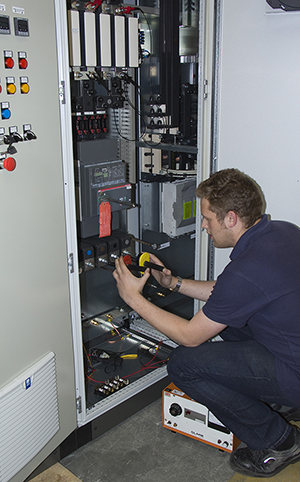 This kind of situation can be likened to the family car. In the sense that every family member enjoys the use of it, but how much status does it have in terms of respect? It is well known to the consumer what would happen if the car wasn't maintained on some sort of regular time table. By the same token, we all know the long term outcome if the car was used for rallying or for transporting materials to build a new garden wall.
There are many similarities between the function of the family car and variable speed drives. If they are properly applied to the task in hand, kept clean and treated with respect they will generally give a good service. Depending on the maintenance provided, a longer life cycle would be expected than that of a same product with little or no maintenance. With VSD's, if they are kept cool, clean and checked periodically they too with give a good service and have a longer life expectancy.
Halcyon Drives are able to help support our customers in looking after their variable speed drives. We offer a range of services from the repair of a small VSD, the recharge of capacitors on a VSD that has been kept in site stores, or even a call out on a 400kW drive that runs the sites most critical plant at 2am in the morning. Our service contracts also offer preventative maintenance because we want to try and limit any failures thereby saving the site valuable time and money.
Our contracts are built specifically for the needs of our customers, whether you wish to cover every drive on site or only drives crucial to your process, we can be on site within 12 or 24 hours depending on the criticality factor.
Contact us or call 0113 2361509 for advice on service contracts or preventative maintenance on your site.
Please browse the rest of our website to see other products that we specialise in.