Power Range: 400 - 1600VA
Phase 1:1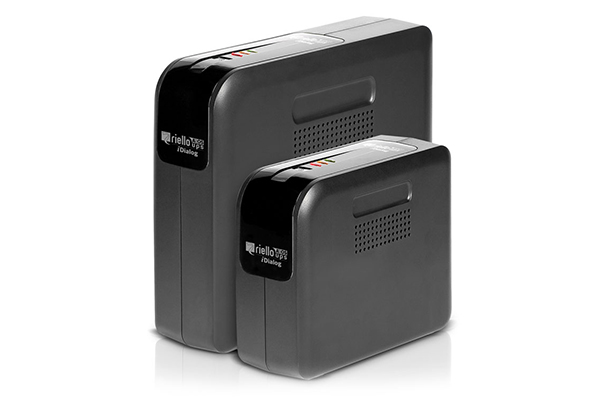 Maximum reliability in the protection of PCs
The Riello UPS iDialog range is the ideal solution for the protection of PCs and peripherals in the home and in office environments.
iDialog is an easy-to-install, economic solution for anyone wishing to protect:
IT equipment such as PCs, Media Centers and peripherals
TVs, Home Cinemas, Satellite and Digital Terrestrial receivers, DVD readers and writers.
Modem and xDSL routers
Small household appliances.
Riello UPS iDialog models include IDG 400 (400VA), IDG 600 (600VA), IDG 800 (800VA), IDG 1200 (1200VA) and IDG 1600 (1600VA).
Characteristics
Maximum reliability in the protection of PCs thanks also to the monitoring and shutdown software PowerShield³, which you can download free of charge from our website.
Suitable for installation on PC's with Windows Vista, 2003, XP, 2000, Me, 98; Linux, Mac OSX and Sun Solaris operating system.
Low dimensions: with its compact shape, iDialog can be placed on any part of a desk or anywhere in the home.
Noise-free running, iDialog is also suitable for protecting your non-professional, digital equipment items such as Home Cinema, CD Writers, DVD, Satellite and Digital Terrestrial receivers.
2-year warranty