Halcyon has developed a good customer/supplier relationship to provide variable speed solutions particularly at Howley Park working closely with the Engineering Department.
During a routine Energy Audit Visit it was established that the Primary Dust Extraction System for the Site, driven by a 132kW Fan Unit, was fitted with a damper and to provide the required air flow for the system it was limited by 30%.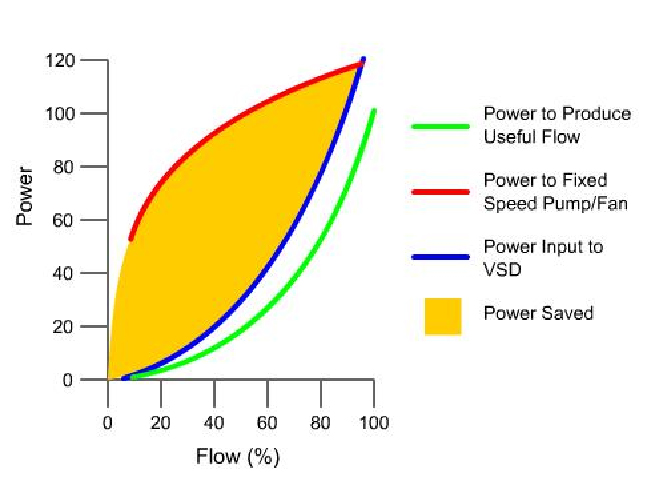 Fan applications of this magnitude, set up in this way are notoriously inefficient and waste vast amounts valuble energy. By investing in Inverter driven fan motors the damper can be fully opened and the required air flow is determined by controlling the speed of the fan motor. Following the Pump and Fan Law, reducing the speed of the fan by 10% (ie 50 Hz to 45 Hz) saves approx 20% in energy. At 20% reduction in speed a massive 50% of energy is saved. Its not too difficult to see why Hanson were interested in the proposal.
Halcyon Drives calculated the savings based on continuous running at rate of 6.5 p/kWh and recommended the use of an ABB 132kw ACS800 inverter and Panel with an ABB 132kW Eff 1 Motor fully installed and commissioned.
Hanson Brick enjoyed the immediate benefits as follows:-
Annual Saving £24,813
Energy saved 382,000 kWh/year
An amazing 210 days return on investment
Reduced CO2 by 160 tonnes/year
Significantly reduced noise emissions
Reduced maintenance
If you would like further information, please contact us or phone 0113 2631509