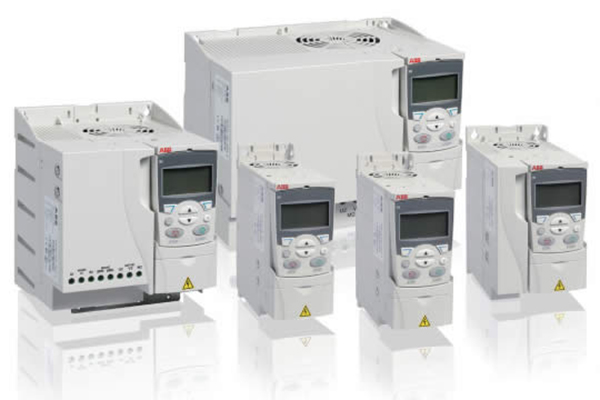 Power range:
0.37 to 11 kW (0.5 to 15 hp)
0.37 to 22 kW (0.5 to 30 hp)
Supply voltage:
3-phase, 200 to 240 V ± 10%
3-phase, 380 to 480 V ± 10%
The ACS310 variable speed drive from ABB is a general purpose drive dedicated to variable torque applications such as booster pumps and centrifugal fans. The ACS310 drive design includes a powerful set of features which benefit pump and fan applications including builtin PID controllers and PFC (pump and fan control) that varies the drive's performance in response to changes in pressure, flow or other external data. Helping you to save on operating costs, increase energy efficiency and reduce CO2 emissions.
The ACS310 drives also have pre-programmed protection functions such as pipe cleaning for preventive maintenance.
Features
0.37 to 11 kW/0.5 to 15 hp 200 V
0.37 to 22 kW/0.5 to 30 hp 400 V
IP20 enclosure
Built-in pump and fan features such as multi-pump control, pipe clean and fill functions
Embedded Modbus EIA-485 interface
Options
Basic and Assistant control panels
FlashDrop tool for fast cold configuration
MREL-01 Relay output extension module
SREA-01 Ethernet adapter
DriveWindow Light 2 PC tool